The Australian car industry has tried to kill any government move to cut greenhouse gas emissions from cars, arguing it would increase the cost to consumers and contradicting comprehensive government modelling.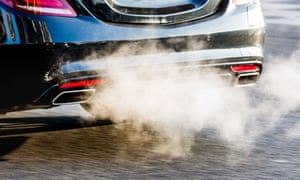 The Australian Automobile Association says consumers
will pay more for cars if the government moves to cut
greenhouse gas emissions rules. But the Climate Change
Authority says any price rise would be offset
by savings in fuel.
The government plans to introduce emissions standards for new cars, releasing a series of proposed targets in

discussion papers

and seeking input from industry and other stakeholders.
Under the strongest target considered, new cars would have to cut their CO2 emissions by 45% below current levels by 2025 – from 192g of CO2 a kilometre to 105g.
Comprehensive modelling of that target
by the government's Climate Change Authority found the change would save consumers thousands of dollars. Although it would increase the average cost of a car by $1,500 in 2025, that would be offset by $830 in the first year from fuel savings, and by $8,500 over the life of the car.